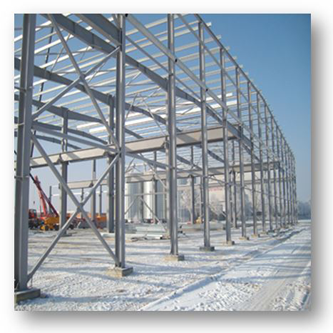 Does The Steel Construction Systems Logical Choice ?
Structures consisting of steel profiles are less affected by earthquakes because they are lighter and more perched than other types of structures.
The short construction time, the economy provided by the workmanship and mold etc. provides a cost advantage to the steel structure system. The profiles that come ready for installation on the construction site are combined with the bolts and the construction time is too short to compare with other building systems. It is an environmentally friendly material that can be recycled. It can be built in all kinds of geographical and climatic conditions. Since the steel structure is light, the basic cost is economical. You can easily cross wide openings. Steel has smaller column sizes compared to concrete columns; therefore, for other functions this will be made available to more space.
YES, THE STEEL CONSTRUCTION SYSTEMS ARE REALLY LOGICAL SOLUTIONS!