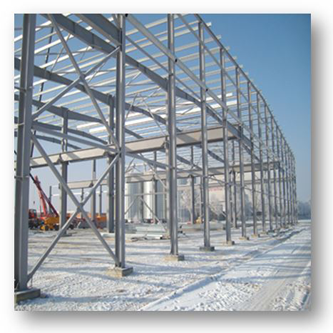 Does The Steel Construction Systems Logical Choice ?
As the light steel constructions are lighter than the other solutions they have been affected from earthquakes less than the others construction types.
In order to decreased erection time and the economy gained from labor and mold costs brings comperative economic advantages for Light Gauge Framing.. The building period is shorter than the other conventional construction systems, because all the profiles sent to the construction site are ready for installation and prefabricated. Due to manufactured with advanced technology and complete each other sitting surface provides 40% saving up insulation. It can be build in All kinds of geographical and climatic conditions. steel profiles are produced in the CNS computer-controlled factory equipment so that human error.have been removed from the production process. Galvanizing method provides absolute protection against corrosion in steel profiles. As the Electricity, water and heating system have been evaluated at the stage of project it provides great savings at installation labor cost.
YES, THE STEEL CONSTRUCTION SYSTEMS ARE REALLY LOGICAL SOLUTIONS!